When traveling domestically or abroad, it's important to know all of the types of accommodations you can stay at along your journey. Do you have the budget for a penthouse or hotel? Or, would coliving space be more your vibe?
We examine 10 types of accommodations to help you determine the best place to stay based on your travel style.
Coliving Spaces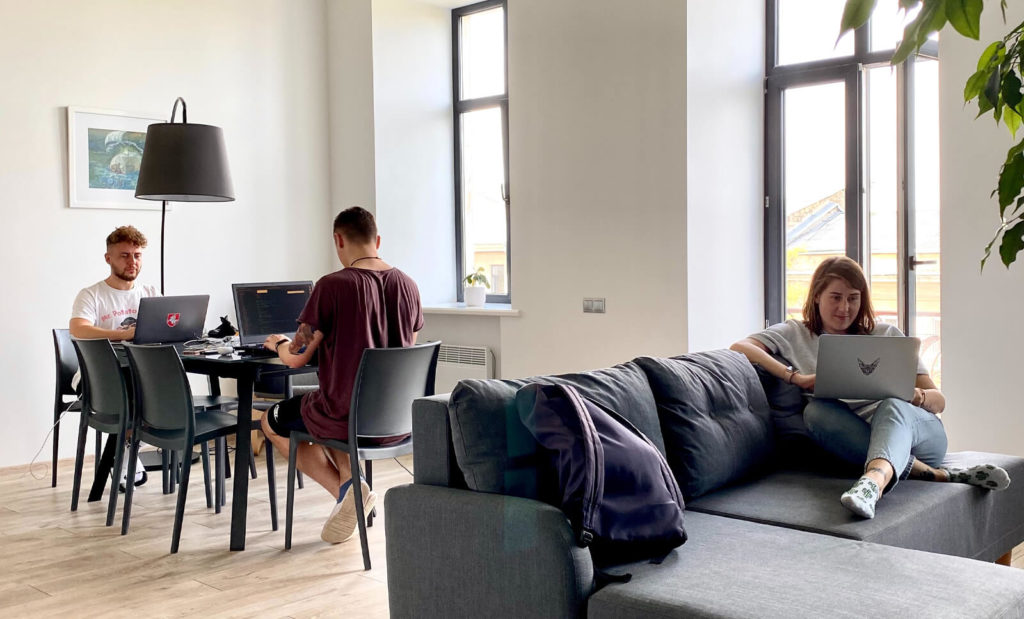 A coliving space involves sharing a home and amenities with other guests while having your own private bedroom (sometimes, also featuring a private bathroom). It's like renting a house with roommates, but they're initially strangers to you (which is a-okay! You get to make new friends if you're up for it!).
For the most part, everyone who lives in these types of spaces wants to get to know others. People also tend to stay a month or more, since the price is usually the most budget-friendly by the month.
The major downside is that you often don't get to choose who you live with, which means you might end up with noisy or disrespectful roommates.
Who coliving spaces are great for:
Budgets around $1,000-$2,000 per month.
Individuals or couples
Those in their 20s to 30s
Hotels
Hotels are most travelers' go-to type of accommodation, especially if you can score a deal. At the same time, many hotels across the globe also offer monthly stays at a cheaper rate, making them ideal for those that stay in places for a month or more. You get all the great aspects of a hotel stay, but for a much more affordable price.
The one major downside of hotels is that often you don't get a full kitchen. This means that you will be eating out for most of your meals and likely won't be sticking to the cheaper end of a food budget. For many that are only in town for a few nights, this isn't an issue. And if you intend on staying longer, this could get problematic.
Who hotels are great for:
People staying a month or more.
People staying only a few nights.
People that are willing to spend about $100 or more per night.
Families or couples on vacation
Furnished Apartment
If you want a home away from home, a furnished apartment might be your best bet! With Anyplace, you even get a furnished place with a fully remote work setup. This allows you to have all the wonderful comforts of home in one spot, while you get to explore a new city.
You also get your very own kitchen, bathroom, and the works. Most people who rent furnished apartments stay for a few days, a week, or a few months.
The one downside here is that the decor isn't up to you. Thus, reading reviews and looking at all the pictures for this kind of rental is always a must!
Who furnished apartments are great for:
Digital nomads.
Families, couples, or solo travelers.
Work-related travel.
Hostel
Hostels are the backpacker's go-to. You can find a bed for as low as $10 a night in some places. However, costs can range all the way up to $100, depending on where and what kind of room you get.
For the cheapest beds, you'll likely be packed into a four-person to ten-person dorm with shared bathrooms and showers. For young and curious travelers on a budget, this works well! However, if you want to get some rest or need to get work done, a hostel might not be the best place for you. Peace and quiet aren't exactly the kinds of environments hostels boast about.
At the same time, these are also called different names in different places. For example, in Morocco, hostels are referred to as 'Riads.' In Japan, you might find these referred to as 'Ryokan.' Yet, a Ryokan is often quite expensive compared to your average hostel and many travelers choose these accommodations for the experience.
Who hostels are great for:
Individuals on a budget.
Those in their 20s and 30s
Groups of travelers.
Party-goers.
Resort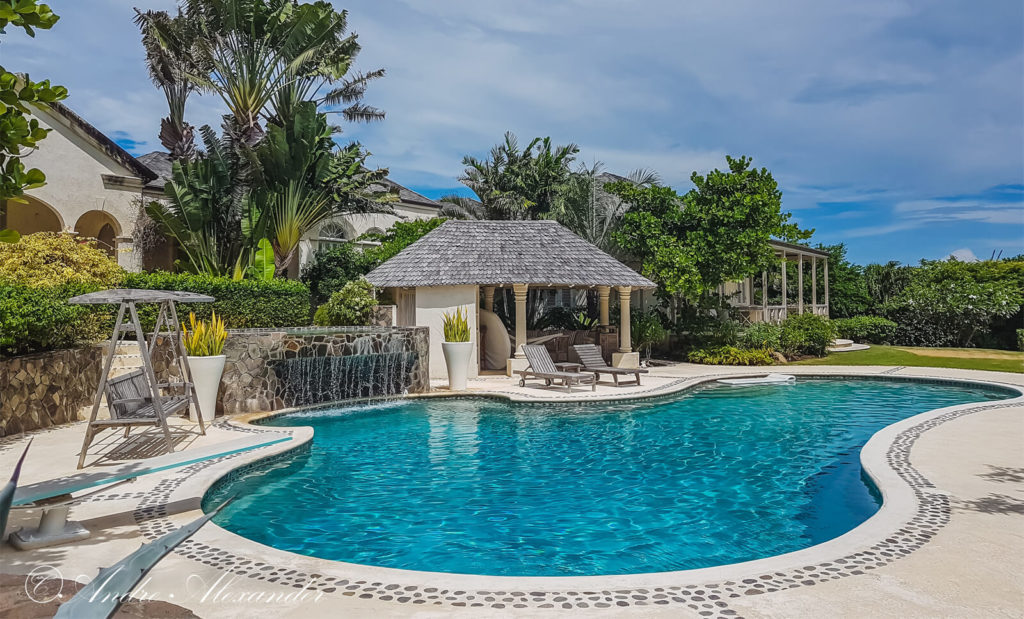 A resort is a spot for most vacationers who simply want to relax and have their drinks and meals brought to them. You barely have to lift a finger, which offers up the perfect week off.
Resorts are comparable to hotels, but they have add-ons, such as private beach space, pools, different bars, different restaurants, events, and more. Most individuals spend a week or two at these resorts, taking in all the amenities and fun.
They can also be great spots for people who work remotely since the internet tends to be reliable in most places and at most resorts. Perhaps the major downside would be the expense, as well as the immense amount of distractions.
Who resorts are great for:
People on vacation.
People who are willing to spend $1,000 or more per week per person.
Families and couples.
Bed & Breakfast
Bed & Breakfast spots are often family-run and quaint hotel set-ups. Usually, breakfast is included and they are comparable to Ryokans in Japan. They are also often relatively small, such as one house with four to eleven accommodation options.
Typically, couples or individuals will spend a night or weekend at a bed and breakfast. They can offer romantic getaways or a quick and quiet place to stop by for the night.
Who bed & breakfast places are great for:
Individuals or couples passing through.
Older individuals or those that seek out more quiet accommodations.
Home Rental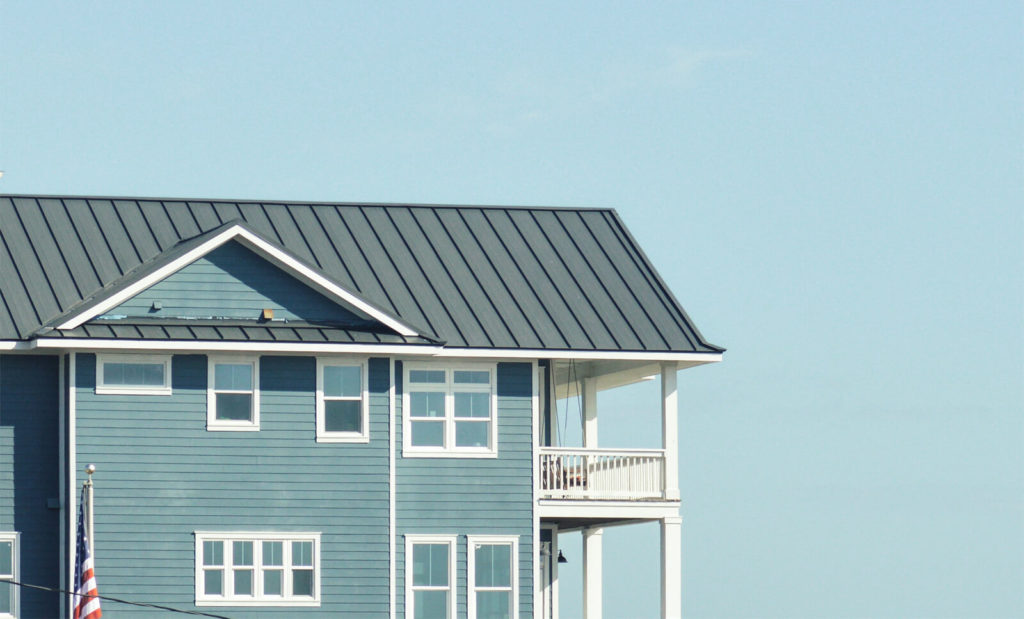 Home rentals are another option for travelers. Depending on where you rent, you may be required to stay for a minimum amount of time, such as two nights or a week.
These accommodations range in price depending on the size of the rental and location. Most people rent these spots out for a week, a month, or more. You can find such a variety with home rentals as well, including cabins, chalets, cottages, and more.
Who home rentals are great for:
Mid to long-term stays.
Friend or family groups.
Vacations or work trips.
Vacation Rental
A vacation rental is a home, apartment, or other space that is professionally managed for tourists. No one lives permanently in these residences, and they are usually run by property managers.
A vacation rental offers an alternative to a hotel for bigger groups, such as families or friend groups, who want more amenities, such as a kitchen and private lounging area. Usually, they require a minimum number of nights to stay, with some even advertising a weekly stay as the minimum.
The downside to vacation rentals is that they can be located out of the way, such as a drive and a bit from any major cities. At the same time, if you book early, you can find some wonderfully situated ones!
Who coliving spaces are great for:
Families or bigger groups who are splitting their budget.
Individuals or groups who want to cook at home.
Vacationers or digital nomad groups.
Homestay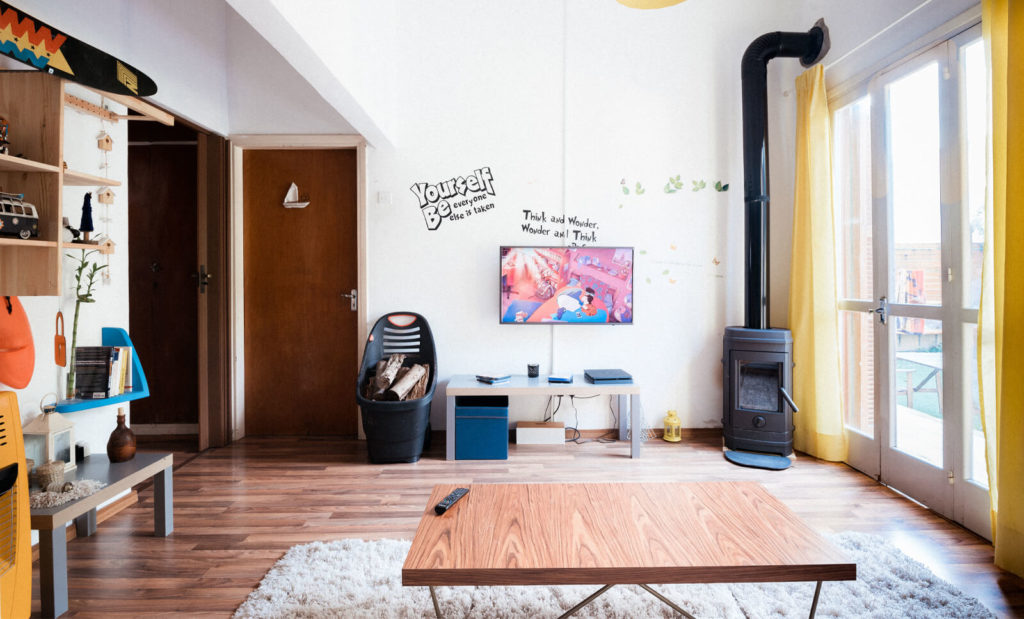 A homestay truly immerses you in the city or place you are visiting. You get to stay with a local who can show you the ropes (and who might even make you some local eats!).
Typically, these tend to cost $30 to $60 a day, which is a reasonable rate for many travelers. It also allows you to really experience the area or culture. However, many amenities are shared and privacy is often limited.
Who homestays are great for:
Individuals or couples looking for affordable accommodation.
Individuals or couples who want to fully immerse themselves in the new city or culture.
Those that want to meet locals in the area.
Those in their 20s and 30s
Those traveling for the experience.
Campsite
Last but not least, campsites make for a great spot to travel and experience mother nature in all her glory. Depending on where you stay, you may need to bring a tent or they may offer tent or semi-permanent structures as your accommodation.
This is likely one of the cheapest options. They don't cost much and when booked ahead, you can get some really cool spots amongst nature. There's even a new trend known as "glamping" where you can stay in some pretty neat accommodations while camping.
Usually, people or groups stay for a night or two. Occasionally, if you're RV-ing, you may end up staying for a week or more, depending on the campsite and what is nearby.
Who coliving spaces are great for:
Those on a budget.
Individuals, groups, or couples who want to experience the great outdoors.
Vacations and digital detoxes.
So, which types of accommodations are right for you and your next trip? Weigh the pros and cons. Determine your reason for travel and what you'll need while you're there. Then, start your research and begin booking those spots!
---
Where to next? Find flexible month-to-month rentals across the globe on Anyplace.