What is it really like to build a business as a digital nomad?
In our interview with co-founders of TravelSpend, Jonas Lüthke and Ina Wortmann, we found out what's it's like to build a company while traveling the world. They detail how they sparked the idea for their app, how they built it during a 6-month trip through Southeast Asia, and what their biggest lessons are as co-founders.
Where are you from and how did you become a digital nomad?
Ina: Jonas and I are both originally from Germany and first met at university in Hamburg. We're not only co-founders but life partners too. Being software developers and addicted to travel, the idea of becoming digital nomads has grown on us over the years. Before COVID-19, we spent a month working from Tbilisi, Georgia, and we loved it. We are currently in Berlin, which has been our home base for the past three years. But we're very eager to hit the road again.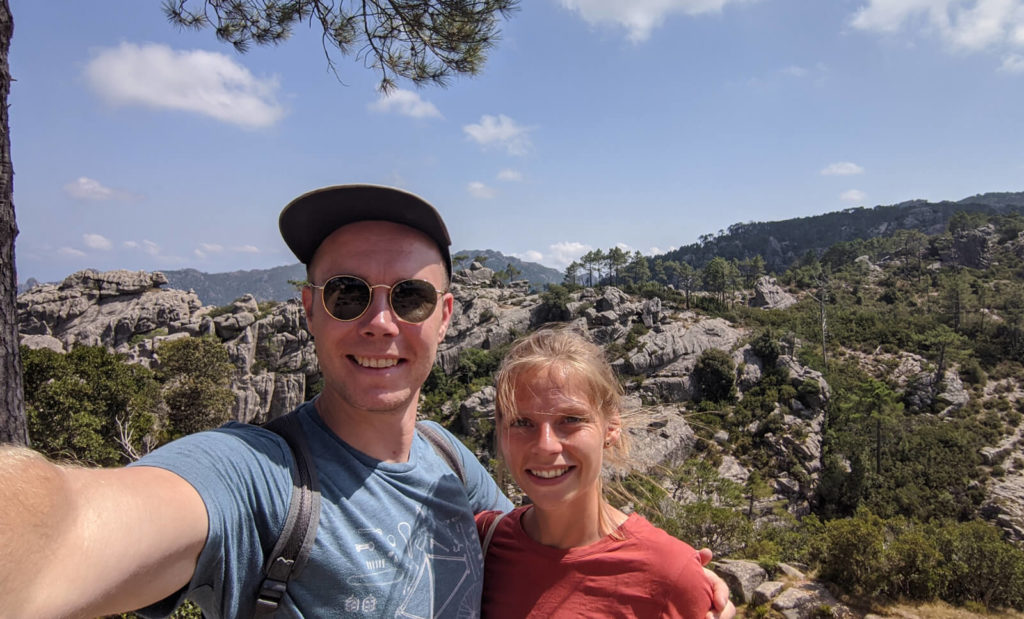 What is the idea behind TravelSpend?
Jonas: TravelSpend is a mobile app that helps you stay in control of your spending while traveling the world. The idea was born during an epic trip through Southeast Asia in 2016. After spending two years in London, we found ourselves craving a radical change of scenery. So we ended up quitting our jobs to take some time off and travel full-time for a while. Our budget for this trip was limited, though. We had saved up € 6,000 each and wanted to travel for six months minimum. Soon after starting our adventure in Hanoi, Vietnam, we realized that we needed to keep track of our spending to stay in control and stick to our budget. We searched the App Store for a good travel budgeting app but didn't find anything decent. So we decided to build one ourselves.
Who is the app for?
Ina: We've designed TravelSpend for all types of travelers. It's the perfect budgeting companion for digital nomads, backpackers, groups of travelers, or families on vacation. Simplicity has always been our main concern while working on TravelSpend. Entering expenses is quick and easy. Currencies are converted automatically, and all your spending data is visualized in clean charts. You can even sync and use the app together with friends to split costs.
Where did you stay and work from while building TravelSpend?
Jonas: We built the first version of TravelSpend during our 6-month trip around Asia. Due to our tight budget, we mostly slept in cheap hostels and guest houses. Sometimes we stayed in one place for a couple of weeks, and other times we kept moving every few days. As we didn't have a deadline or any external pressure, we just worked on and off when we felt like it. We basically worked from anywhere: hostel rooms, overnight busses, coffee shops, hotel lobbies, or coworking spaces. Some hostels actually had great common areas that were perfect workspaces.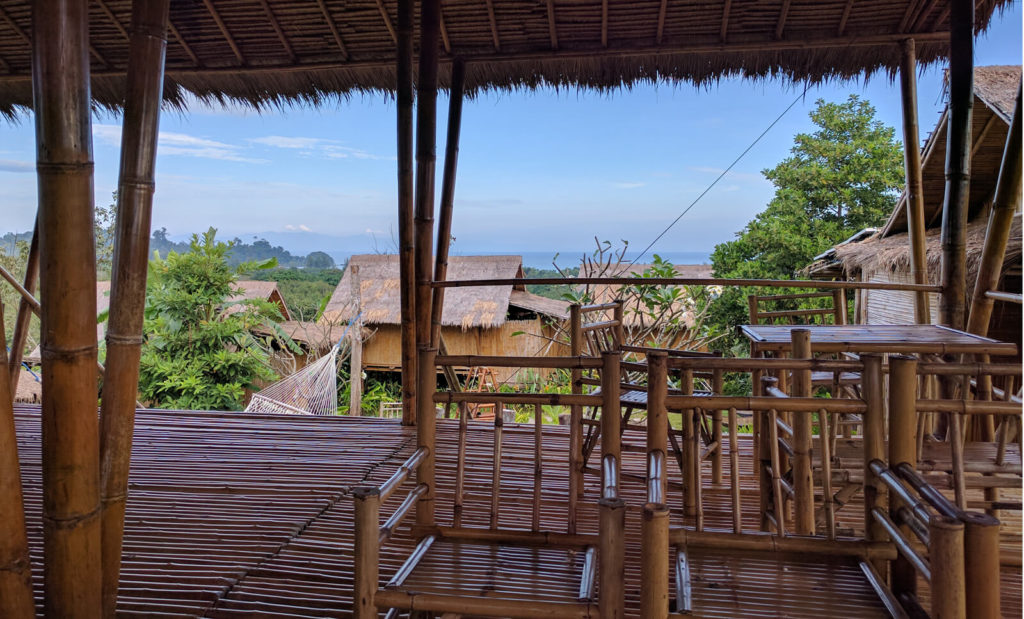 What are some lessons you've learned as founders?
Ina: Things can change very quickly and you can never plan too far ahead into the future. When building a new product or feature, the earlier you can get customer feedback the better. With digital products, it's often better to start small and then grow and improve iteratively. I learned through experience that you can reduce the risk of failure by validating your ideas quickly.
What are the challenges and benefits of being an entrepreneur while traveling?
Jonas: Traveling always gives me a boost in creativity. I like the constant change of scenery, and I'm often inspired by things I see and experience while I'm traveling. It's no surprise that the idea for TravelSpend hit me during a trip.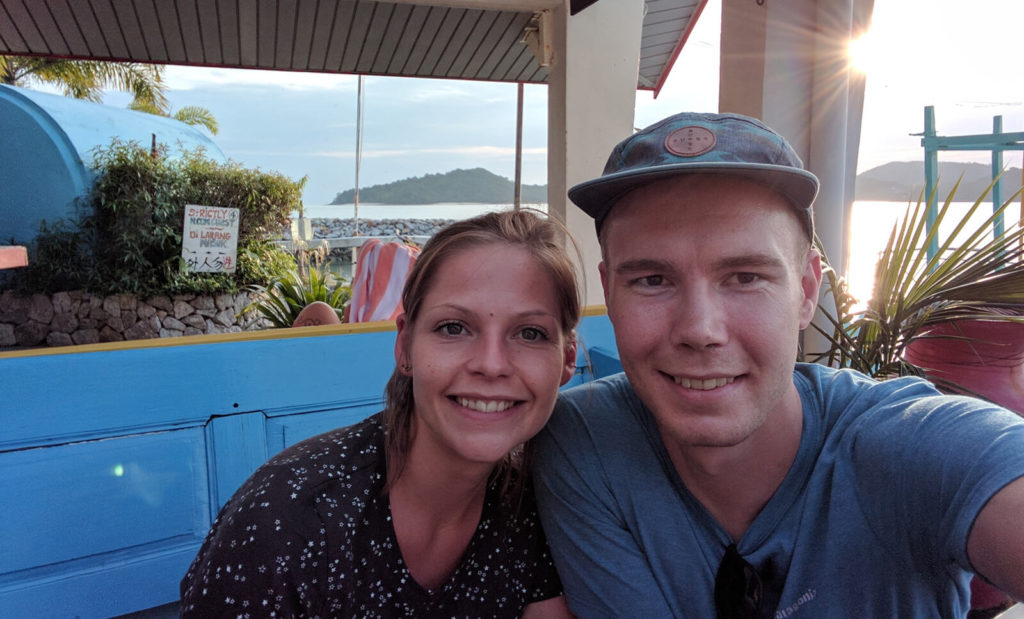 Jonas: It can be very challenging to find the right balance between work and travel. Often we have heads-down periods when we work a little too much and feel like we're not really appreciating the fact that we're traveling. These periods are often followed by periods when we get almost no work done and fully take in the world around us.
What are your future plans as a digital nomad?
Ina: We've recently converted our car into a small camper van and plan to travel around Europe a little more. Scandinavia, the Baltic States as well as Croatia and Bulgaria are high up on our bucket list. Also, we don't like the conventional concept of long-term renting an apartment and are considering other options that are more flexible and adapt better to our lifestyle. Anyplace seems to offer a great alternative here.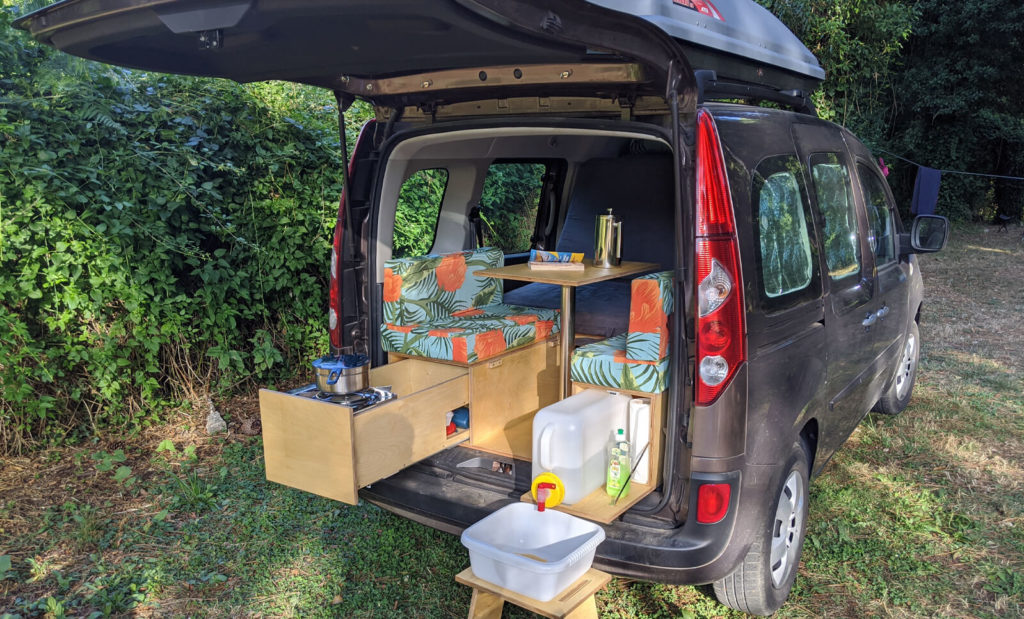 Do you have any tips for someone who wants to start a business while traveling?
Jonas: It's your life, and you decide what to do with it. Don't obsess over money in the bank too much. When I decided to quit my pretty well-paid freelance gig in London to go traveling without a steady income, that felt a little weird at first. But it helped me realize that I don't need a lot of money to be happy. I'd rather work with Ina on our own ideas and travel the world instead of making a lot of cash doing tedious client work.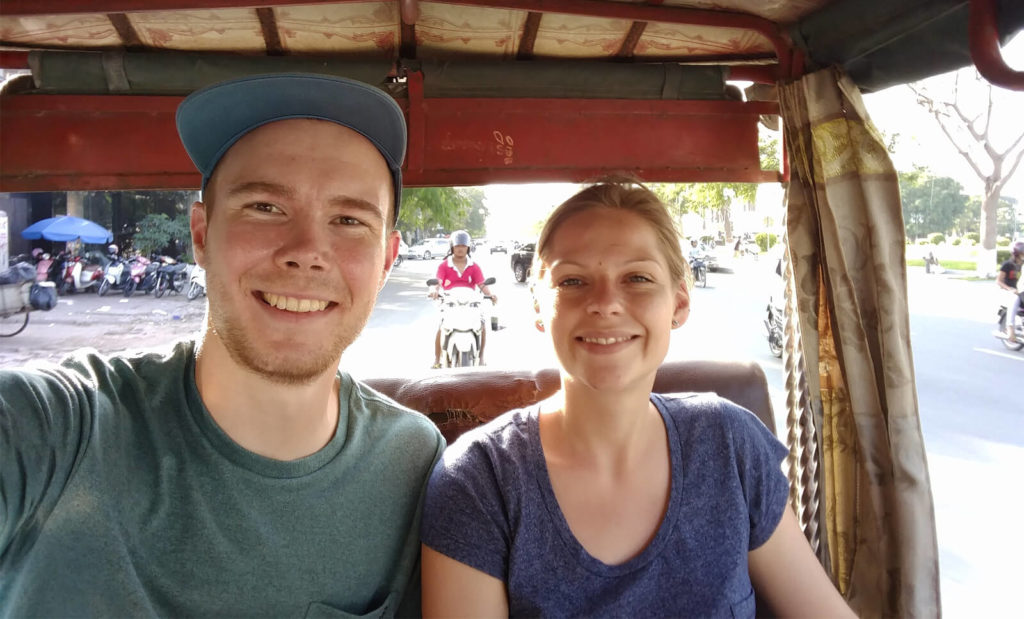 TravelSpend is available to download in the Apple App Store and on Google Play. And, check out our Lifestyle Perks Program to get a special discount on your premium subscription.
---
Where to next? Find flexible month-to-month rentals across the globe on Anyplace.