International travel might be out of the question at the moment, but you can still travel. Use this time to explore your own country and become a domestic nomad!
Digital nomadism is a fanciful concept to some; usually associated with those who work while traveling the world. Crossing oceans seems to be a prerequisite, but honestly, it isn't.
While international travel is amazing, and therefore correctly hyped, there's as much joy in traveling within your own country! Please know that there is such a thing as a domestic nomad and it's a completely legitimate (and fun) way of living and working.
Domestic nomad may not be the epithet you imagined for yourself, but it is rewarding. We promise. 
Why Consider Being a Domestic Nomad? 
It's Much Easier to Plan and Execute 
Not all of us have the dexterity or the patience to extensively plan a long international trip, especially if you're also working while traveling. There's just so much to figure out: visa, accommodation, sightseeing, co-working spaces. And all this while keeping the barrier of language, currency, and culture in mind. Domestic travel is both easier and convenient.
Without the challenges of international travel, domestic travel can offer as much. You can spend less time planning and more time visiting parks (like Acadia National, seen below), landmarks, and monuments that are nearby!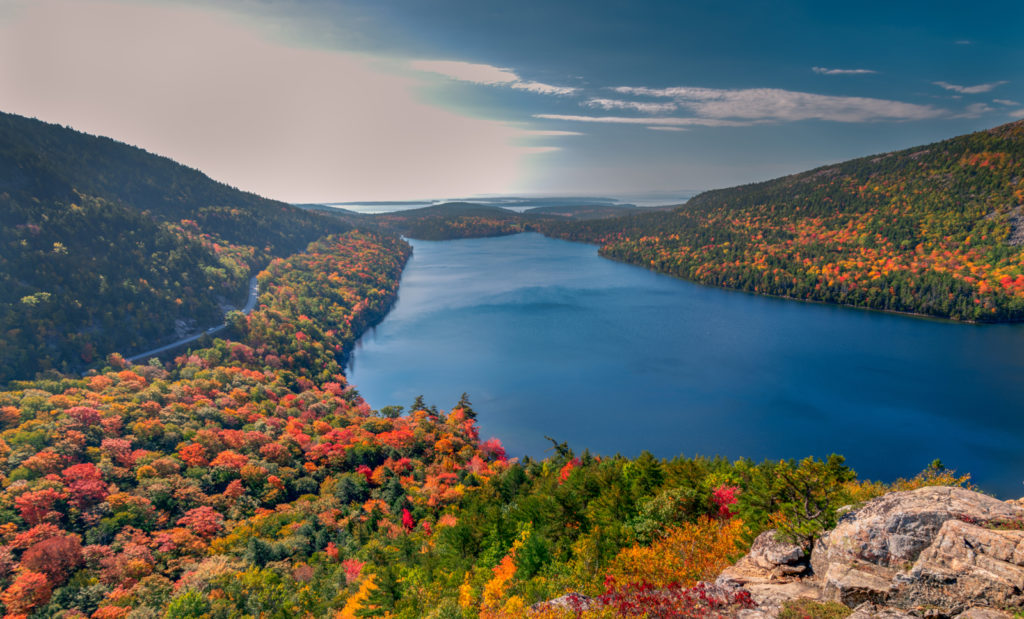 It's Way More Affordable
From dubious exchange rates to tourist traps, you're far more likely to fall for these when you're in a foreign land. Now domestic travel comes with challenges of tourism traps, too, but as it's your own country, you will be better equipped at navigating them while uncovering hidden gems. All, at a cost lower than international travel. 
Even if you don't know anyone locally, you're far more likely to use your network to find better deals and shortlist a far superior travel and accommodation plan. 
Visit Friends and Live in their City for a Month
Digital nomads spend a long time away from their family and friends. They satiate their wanderlust end up sacrificing important moments with their loved ones. Domestic travel can allow both. For places close-by, you can easily come-and-go during weekends or you can decide to make the city of your family or friends your nomad home for a month or more. The point is domestic travel can allow you the freedom to both explore newer places while not compromising on time with those you're close with. Win-win.
Escape a Climate
Before centralized cooling and heating systems, some human beings had winter and summer residences—in other words, they migrated. If there's one positive trend that COVID-19 should encourage, let it be bringing this idea back into play. Almost every country has a variety of climates. If you can work from anywhere, that means you have the ability to travel domestically to avoid both oppressive summers and frigid winters. Why not move down to Florida for 3 months to escape the cold, as a "snowbird" would? Hey, maybe remote working millennials will become the new snowbirds. If you're in a country that enjoys a variety of climates, utilize this diversity by traveling domestically!
It's Safer, Faster and Many Communities Need it Right Now
COVID-19 has wrecked the global economy and most of us are resigned to feeling helpless. But there is, in fact, something we can do. Why not begin travel this year by supporting local industries?
You can start by visiting a nearby town you long wanted to visit but always took a rain check because of how close it was. Well, now is the time. Traveling domestically as countries relax lockdown norms is not only a faster way to escape your own four walls but also assist others desperately trying to restart their businesses. 
Learn About Your Country's History and Heritage
There's a lot of value in knowing where you come from: The good (and the bad) deeds of your ancestors and the markers of their lives in the form of monuments or museums. If you've ever gone on a day tour of your city, you know what we're talking about. There's so much thrill in uncovering stories and realizing the history of a place that you thought had nothing remarkable about it. Multiply that feeling 10 times when you actively seek newer traveling venues in your country.
Less Travel Time = More Time for Exploration!
Sometimes, the time taken to reach a new destination can be thrilling, but if you do it too much, it can drain you. As a local tourist, so much more is accessible to you – from train, bus, bike, to your own two feet to get to newer places quickly and easily, so that you can spend those precious hours exploring, and not traveling!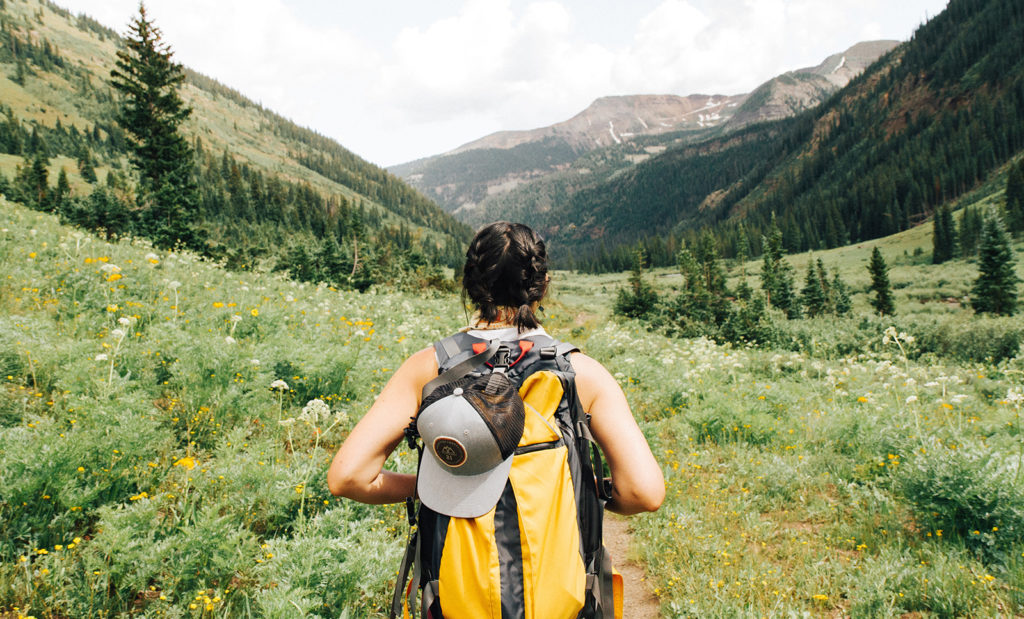 It's Familiar But Still New
There's an odd comfort in domestic travel, and that's why it's easier to start with. If you're an aspiring digital nomad but if packing and leaving for another country scares you, try traveling locally. Adventure isn't restricted to countries across the ocean, it can be merely a few hours away from your current home. A large part of being a digital nomad is to become comfortable in the unattached lifestyle. While for many it's a dream job, others can slowly learn to enjoy it.
Relive Your Childhood
For those of you who made sporadic trips in your childhood, chances are you only visited one or two places in your own country. How about revisiting them and reliving those precious childhood memories? We often associate traveling with making new memories, but what if you could relive old ones in towns you visited with your parents? Domestic travel can be a great way to reconnect with who you used to be. 
More Sustainable 
Finally, it comes down to the environmental impact of your choices. To whether generations after you would be able to visit other countries. To whether our planet will survive another crisis. International travel can be incomparable for many, but for others who have different aspirations, who'd like their digital nomadism to be easier, more affordable, close to family and friends, and most importantly, environmentally viable, domestic travel is the answer. 
Domestic travel is practical, easier to plan, synonymous with a sustainable lifestyle, and equally rewarding. 
So start small, start in your own country, and remember what Marcel Proust said, "The Real Voyage of Discovery Consists Not in Seeking New Landscapes but in Having New Eyes." 
---
Where to next? Find flexible month-to-month rentals across the globe on Anyplace.