Guest post written by Alexander Hunkin
The year 2020 has made it possible to find remote work online easier than ever before due to the pandemic.
Many people like to work from home because let's be honest, it's easier in some ways. You don't have to commute to work only to spend your hard-earned cash on transportation or gas. And you can save even more money on food since you can whip up lunch at home.
But some career paths have more opportunities than others. Today we dive into the best jobs for remote workers in 2021.
1. SEO Specialist
Online presence is quite important for today's online businesses. Companies earn many new customers directly from the internet, which is why their products and services need an online presence.
This is especially important for businesses in large cities, such as New York where competition is blooming. In such a competitive market, it's even harder to stay in front of competitors, which is why companies hire professionals to manage their search engine optimization (SEO).
That's why you can find many opportunities to be hired as an SEO specialist in NYC, or in any other city around the world since the job can easily be done from the comfort of your home.
SEO specialists are paid an average of $67,750 to $91,000 annually.
2. Online Teacher
One of the remote jobs that has been popular for years now is teaching online. It all started with teaching languages remotely, and eventually evolved into much more.
Nowadays, you can find online teaching jobs in every field, whether it's language, online business training, cooking — you name it — there's someone out there that wants to learn.
For this purpose, most online teachers use software and tools such as Skype, but it's becoming more and more popular to use some paid tools, like Zoom or WizIQ.
Being an online teacher might not be as lucrative as some other jobs on this list, but you can earn more than $41,000 per year, and the rate can go up to $23 per hour, depending on the platform.
Most online teaching platforms don't ask for a specific degree, since they offer personal training to every new employee. However, if you already have teaching experience, you will have an easier time landing a gig, especially if you work with children.
To become an online teacher, first, you need to find a niche that suits you the most. Then, try to get started on some of the platforms for remote teaching, such as Skillshare, Udemy, or Lynda.
Apart from that, you can start your online teaching job on your own, by promoting your services on social media platforms, like Instagram, or even create video tutorials on YouTube.
3. Programmer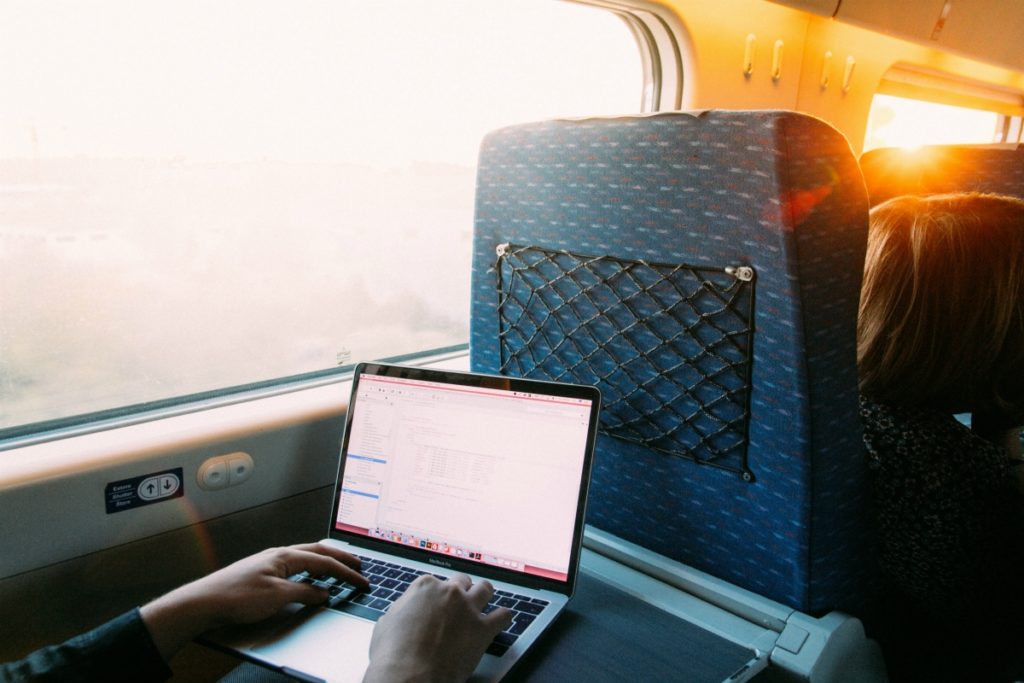 Programming jobs are some of the highest-paid jobs in today's world, not just for remote work, but in general. As a programmer, there is a lot you can do, from web building and data science to app and software development.
This gives you a wide range of opportunities and allows you to try out different aspects of programming, or specialize in one field. However, for you to be able to do this job, you need advanced knowledge of programming languages, depending on your niche.
Some of the most used are PHP, Python, HTML, CSS, Java, and C++, for instance. Apart from that, don't overlook some useful programming tools, such as Notepad++, frameworks, and Git.
Even though this might seem quite complicated for beginners, there are a lot of different platforms, where you can learn the basics of programming, and some of the most popular ones are GitHub, Codecademy, which allow you to see the effects of the code you type in, as well as Coursera, where you can get quite a large number of online programming courses.
An average income you can make per year as a programmer is $84,280, with an hourly rate of $31.
4. Online Personal Coach
Another job similar to the world of online teaching is offering your skills as an online personal coach. In the wake of COVID-19, a lot of people decide not to go to the gym to minimize the risk of getting infected. Because let's be honest, who enjoys training under the mask?
Due to that, many gyms have started to offer personal training online, with professionally filmed videos, or even live instruction. These trainings are usually held by expert trainers, so their price may vary, being an average of $28 on an hourly basis, which means that this job can bring you more than $57,000 per year.
Just as for online teaching, there is specialized software for doing online coaching as well. Some of the most popular ones are CoachAccountable, Teachable, and Life Coach Office.
Apart from that, you can simply do live streams on Instagram or YouTube, as a way of promoting your services.
5. Social Media Manager
In the business world, where online presence is almost crucial, a lot of companies decided to advertise their products and services on various social media platforms. From that idea, a new job position emerged. A social media manager is a job where you're tasked with managing social media profiles for your clients.
This includes creating, managing, and publishing content on social media pages and profiles in order to increase the brand awareness of your client.
The hourly wage of $25, allows you to earn up to an average of $50,000 per year.
The most common social media platforms used by companies are Facebook, Twitter, LinkedIn, and Instagram, so if you want to maximize your efficiency, learn more about how these platforms work for businesses.
6. User Experience Tester
Every website, software, or app needs testing before the final launch, as well as constant testing and upkeep, in order to improve the overall user-experience. If you like to try out new apps and give your opinion on how good, or bad they are, then a job as a user-experience tester could be for you.
Depending on the complexity of the app or website, one test can take from 20 minutes to 1 hour to complete, and you can earn between $5 and $100 per test.
What makes this job popular is that you don't need to have any experience to do it, since the goal of these tests is to see how regular users react to the product. However, this job is not the most reliable as your main source of income – many use it as a side hustle to make some extra income.
There are a lot of platforms for this kind of job like uTest, UserTesting, and Respondent.
Apart from testing apps and websites, if you are a passionate gamer, you can do a similar job, and become a game tester.
7. Translator
If you speak several languages, one of the best jobs you can do to use your skills is, of course, being a translator. Many businesses and people need copy to be translated from time to time, whether it is a formal document or just a regular blog text.
The demand for experienced translators is always high. You can quickly find work on freelancing sites such as Fiverr or UpWork.
Depending on your skill, speed, and a type of translation work you do, you can make up to $48,000 per year on average as a translator, by earning $30/hour.
And you can do this job in literally every field there is, which allows you to specialize in the field about which you know the most, or to learn new terminology, and diversify your work, by doing the translation work in several different fields.
---
Where to next? Find flexible month-to-month rentals across the globe on Anyplace.