Thanks for joining us! Right in the heart of West Hollywood, our Anyplace Select units are home to beautiful views of the Hollywood Hills and minutes walking distance from Sunset Boulevard.
Our team has lived in the properties to find the best coffee shop in the area, work out in the on-site gym, meet the neighbors poolside, and most importantly, collaborate with the Anyplace team from our in-unit office setup.
We love this place and hope you do too.
Connect
Before you dive in, connect with fellow Anyplace Select members in your area through our WhatsApp group. Introduce yourself and plan a coffee chat with your new neighbors who are also working remotely.
Here are some local tips to get started.
Table of Contents
Transportation in Los Angeles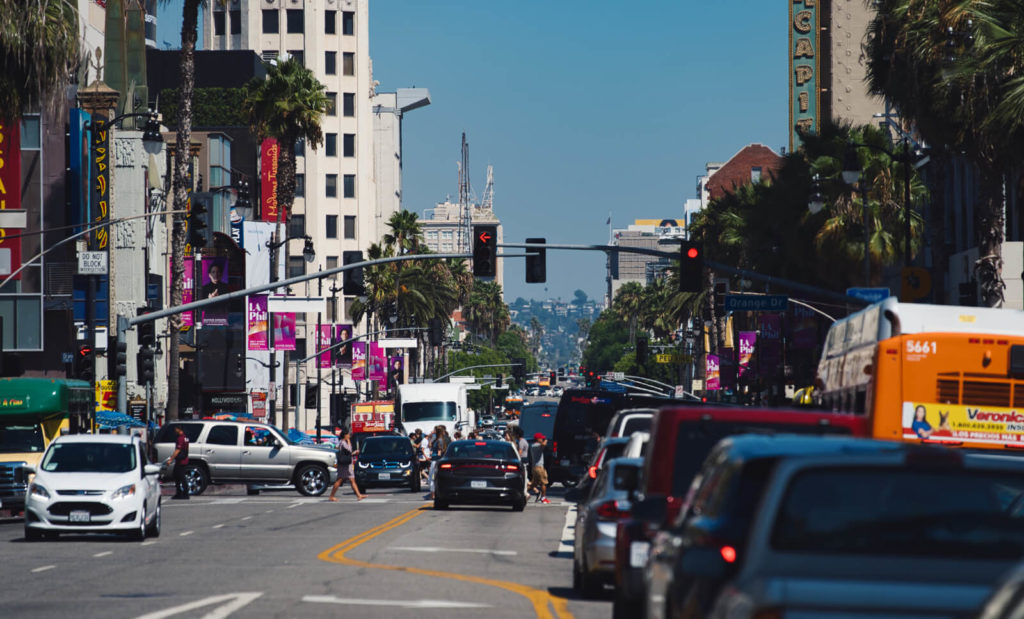 If you're arriving at LAX, we're located a 25-minute drive from the airport without traffic. It's common to use a ridesharing app like Uber or Lyft in Los Angeles. Follow the signs for the ridesharing pickup location outside of the baggage claim.
Alternatively, there is a bus stop at Sepulveda / Century (a 7-minute walk from the airport) that will take around 1.5 hours to reach Anyplace Select.
In general, Los Angeles is known to have heavy traffic since many locals rely on their cars, so weave that into your schedule when getting around. You can also take a look at the rail and bus schedules to see if it's a fit for where you're headed. If you're exploring a smaller area, there are a number of scooters located around the city that you can rent with the Lime or Bird app.
Advice From a LA Local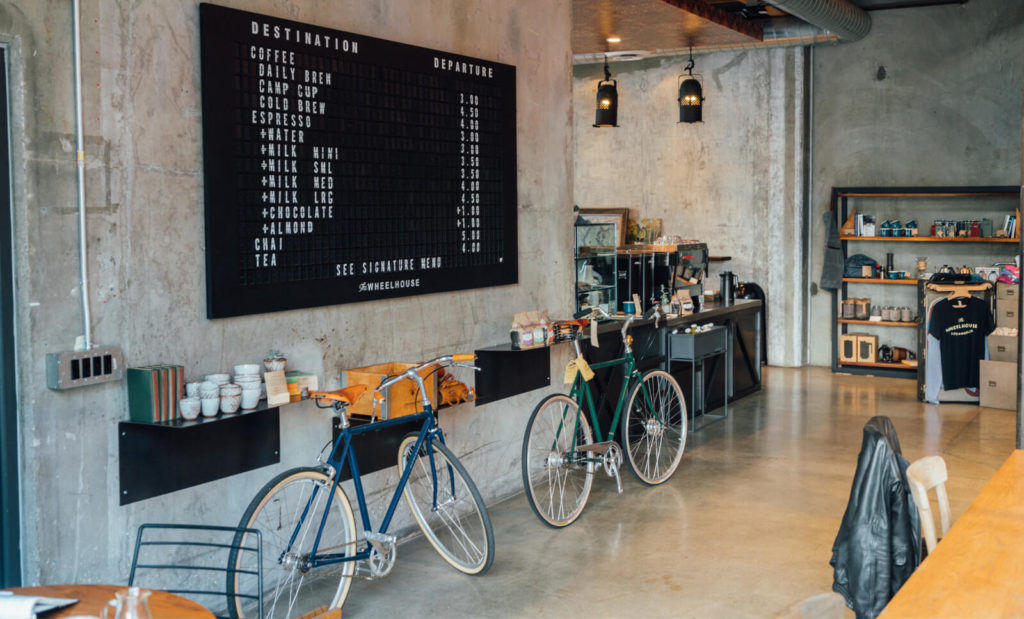 Hollywood draws in tourists from all around the world for its role in the entertainment industry, but it's also become home to media companies like Netflix, trendy restaurants, and sought-after retail stores in recent years. It's a very liveable area for its access to everything you'd need within walking distance.
Here are our favorite businesses in the area.
Restaurants
Breakfast by Salt's Cure (7494 Santa Monica Blvd, West Hollywood, CA 90046): Located just a 4-minute walk away, Salt's Cure is a classic spot for breakfast or brunch. Pro tip: Get the pancakes—aka, the OG griddle cakes.
Mendocino Farms (7100 Santa Monica Blvd, West Hollywood, CA 90046):If you're looking for a tasty and healthy sandwich or salad, Mendocino Farms is a great choice. And it's just a short stroll down the street.
Galanga Thai Fusion (7440 Santa Monica Blvd, West Hollywood, CA 90046): Looking to fill your Thai craving? Look no further than Galanga. It's located a 3-minute walk from the apartment.
Gigi's (904 N Sycamore Ave, Los Angeles, CA 90038): Offering a raw bar, upscale cocktails, and plenty of delicious appetizer and entree options, Gigi is a great option before a night out. It's a 10-minute walk from your place.
Bossa Nova Brazilian Cuisine (7181 Sunset Blvd, Los Angeles, CA 90046): Bossa Nova has a huge menu filled with favorites like Portuguesa pizza and estrogonofe de carne—Brazilian beef stroganoff. The restaurant is a little further out there at about a 16-minute walk, but it's worth it.
Coffee Shops
Madison & Park Coffee (7494 Santa Monica Blvd, West Hollywood, CA 90046): The closest spot for a delicious cuppa, in a comfy yet elegant living room-style coffee shop.
Coworking Spaces
CommonGrounds Workplace (7007 Romaine St, Los Angeles, CA 90038): 11-minute walk.

Sandhouse (6600 Sunset Blvd, Hollywood, CA 90028): 30-minute walk.
Fitness
There's a traditional gym in your complex, but here are the fitness classes in your area:
F45 (1234 N La Brea Ave Suite D, West Hollywood, CA 90038): 45-minute HIIT and team training. 11-minute walk.
Orangetheory (640 N La Brea Ave, Los Angeles, CA 90038): Rowing, cardio, and strength training circuit. 16-minute walk.
Plyofitness (815 N La Brea Ave, Los Angeles, CA 90038): Plyo, weightlifting, and gym access. 12-minute walk.
Pharmacies and Clinics
Services
Laundry: Your unit has a washing and drying machine, but this is our dry cleaning recommendation in the area.

Karina's Cleaners (7611 Santa Monica Blvd #6408, West Hollywood, CA 90046): 6-minute walk.

Haircut:

Salon Daba (733 N La Brea Ave, Los Angeles, CA 90038): Women's cuts, 14-minute walk.
Hammer & Nails Grooming Shop (7141 Santa Monica Blvd Suite 100, West Hollywood, CA 90046): Men's cuts, 5-minute walk.

Nails:

Ibiza Nails (7505 Santa Monica Blvd, West Hollywood, CA 90046): 5-minute walk.
What to Do in West Hollywood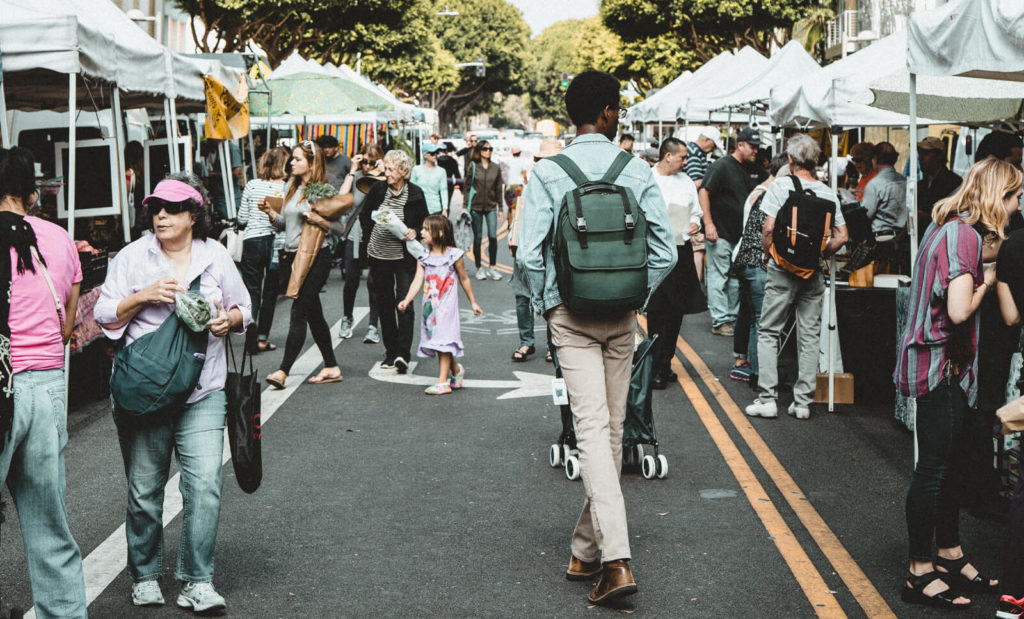 Helpful Apps to Download
Thanks again for choosing us! If you run into any issues during your stay, we're happy to help. You can contact us at support@anyplace.com or call +1 415-741-2389.